Traefik Labs and HashiCorp Extends Partnership With Integration of Traefik Proxy and Consul Connect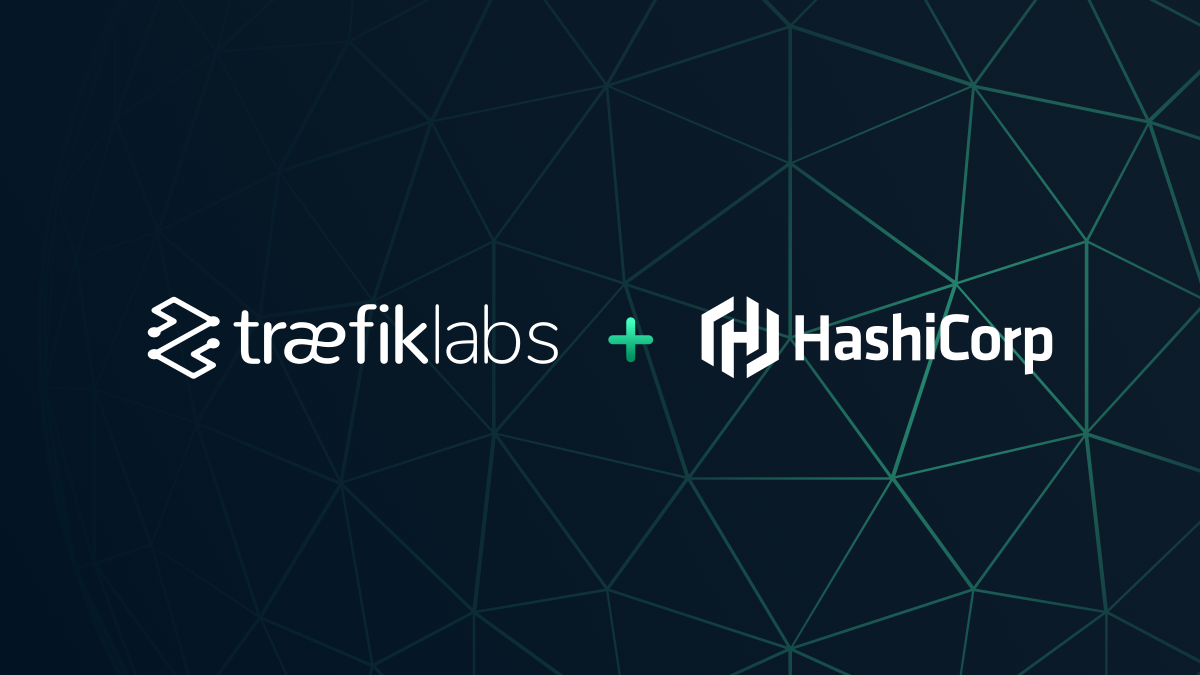 After months of close collaboration, we are pleased to announce a formalized partnership with HashiCorp. This partnership is incredibly exciting because we know how integral both of our products are for our collective end-users.
Traefik Proxy, version 2.5 will natively connect with HashiCorp's Consul, a multi-platform service mesh that creates a consistent platform for modern application networking, observability, and security.
Building upon our existing integration with the Consul service mesh, native support for the Consul Connect API means that Traefik Proxy 2.5 is now fully Consul-aware. As such, peer certificates and ServersTransport objects are now first-class citizens in Traefik. This negates the need to manually export service mTLS certificates or update configuration when your service topology changes. Communicating directly via Consul Connect means higher performance for your applications which can now access the full bandwidth of your network without the overhead of any translation proxies.
In addition to Consul and Consult Connect, Traefik also integrates with the following Hashicorp products:
Nomad: Traefik offers support for Nomad by leveraging the service information published by Nomad to Consul's service catalog to dynamically reconfigure its routing.
Vault: Traefik Enterprise supports Vault as a key-value store for certificate management and can enlist Vault as a certificate resolver, allowing it to dynamically generate certificates on the fly.
The upcoming release of Traefik Proxy v2.5 also introduces other exciting new features including HTTP3 support, Kubernetes Ingress v1.22+ compatibility, and router metrics.
Thank you to the community for providing feedback on the release-candidate versions of Traefik Proxy 2.5, and to the Hashicorp Consul team for providing advice along the way. The full list of changes can be viewed in the changelog.
Going forward, both the Traefik and the Hashicorp community can expect more features and improved integrations between both our companies' products.
If you want to learn more, watch the recording of our recent webinar with HashiCorp to see these new integrations in action and learn more about how Traefik works across the HashiCorp suite of products.