TraefikEE now available through new Red Hat Marketplace
Provides unified and automated network management in dynamic OpenShift environments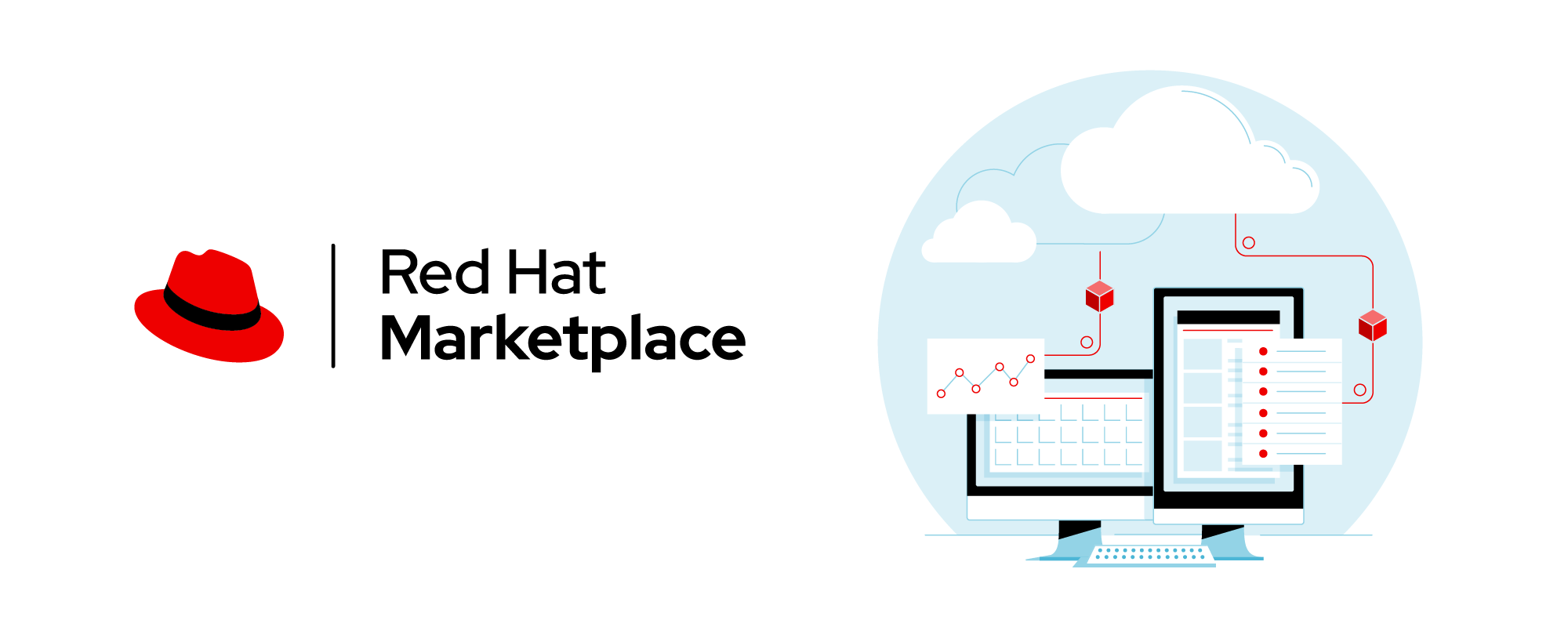 We're excited to announce that Traefik Enterprise Edition is now available through Red Hat Marketplace, an open cloud marketplace that makes it easier to discover and access certified software for container-based environments in the cloud and on-premises. Traefik Enterprise Edition is the easiest way for organizations with large-scale or mission-critical applications to run container-based architectures at scale everywhere.
Customers can now benefit from the seamless deployment experience of TraefikEE through Red Hat Marketplace and can take advantage of responsive support, streamlined purchasing and billing, simplified governance, and single-dashboard visibility across clouds.
Traefik Enterprise Edition, built on top of open-source Traefik, natively integrates with Red Hat OpenShift to allow application teams to simplify the complexity of managing dynamic network topologies and resources. With just a few clicks, you can get access to enterprise distributed features with high-performance capabilities enabling you to:
Load balance any application using any protocol
Easily scale out to meet production traffic needs
Add smart routing and fallback policies critical in multi-cloud scenarios
Better secure services with end-to-end network and application encryption
Provide real-time tracing, monitoring, and alerts for visibility and control over topology, uptime, and performance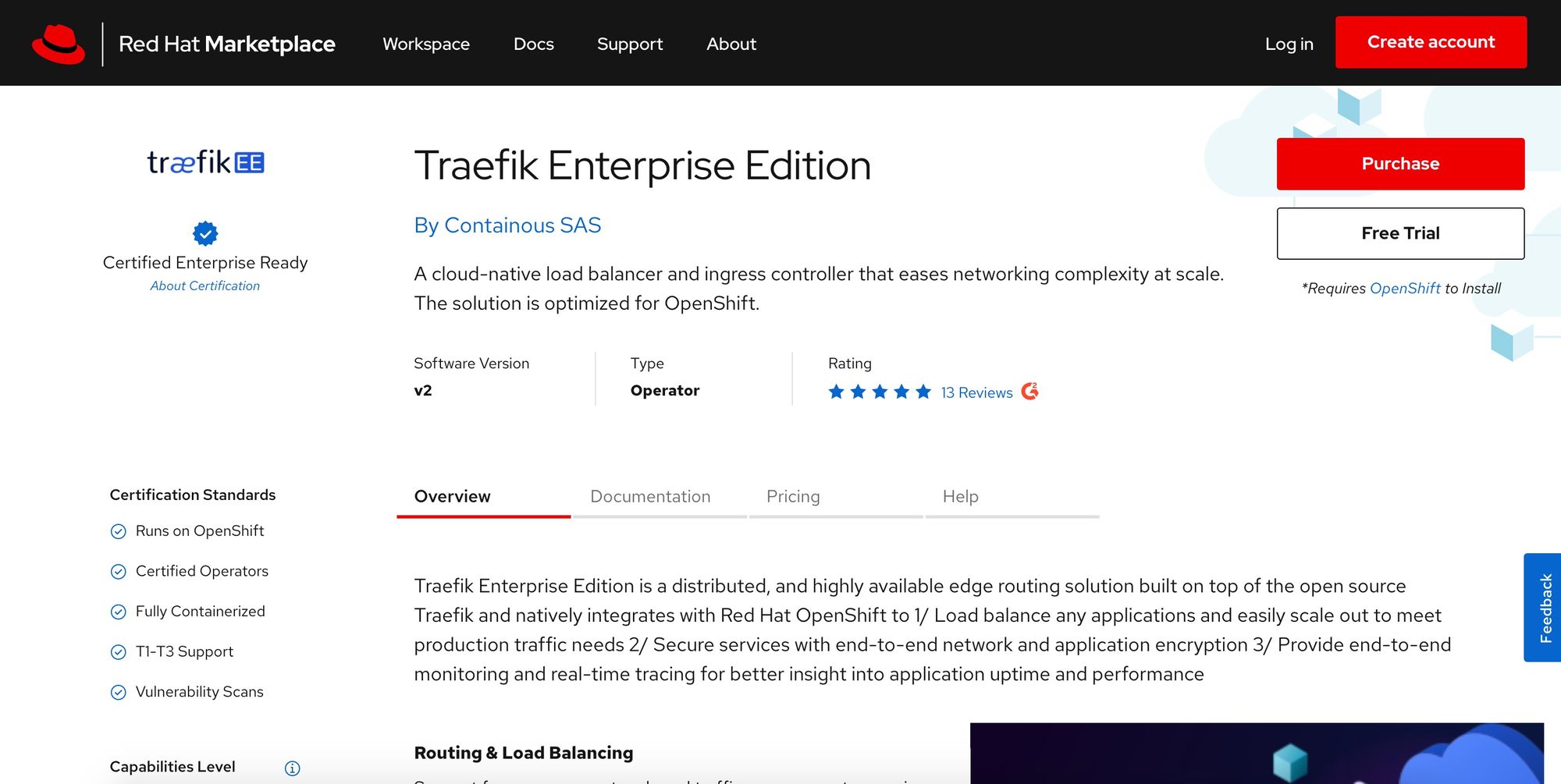 Built in partnership by Red Hat and IBM, Red Hat Marketplace is designed to meet the unique needs of developers, procurement teams and IT leaders through simplified and streamlined access to popular enterprise software. All solutions available through the marketplace have been tested and certified for Red Hat OpenShift Container Platform, the industry's most comprehensive enterprise Kubernetes platform, allowing them to run anywhere OpenShift runs. A containers-based approach helps ensure that applications can be run and managed the exact same way, regardless of the underlying cloud infrastructure. This gives companies the flexibility to run their workloads on-premises or in any public or private cloud with improved portability and confidence that their applications and data are protected against vendor lock-in.
Through the Red Hat Marketplace, we provide our customers with the best multi-cloud experience to run their container-based applications, while giving them the flexibility to deploy TraefikEE in the environment of their choice. Now, enterprises can deploy production-grade Kubernetes environments simply and easily with the peace of mind that their chosen stack will work anywhere and be supported for years to come.
Going forward, you will be able to find the latest version of TraefikEE in the Red Hat Marketplace, starting with the recently announced TraefikEE v2.1 which adds crucial new capabilities with enhanced security options including support for LDAP and three new authentication protocols: JWT, HMAC, and OAuth2 Token Introspection, that can be used to easily improve security for both external and internal traffic. To learn more about TraefikEE, watch the demo video.
Red Hat Marketplace and TraefikEE offer a true multi-cloud experience with the support you need for end-to-end solutions in one single platform. Try TraefikEE out at marketplace.redhat.com.